Nuvix arises from the need to tackle changes in the business model in a highly regulated and rapidly changing sector such as the financial sector, and to do so using senior talent
Since it was founded in 2019, Nuvix has proven its knowledge of the financial sector, as an industry in which clients have placed their trust and in which we have accompanied them in the execution of key projects for the future of business.
Nuvix arose from the need to tackle innovation projects in a traditional and regulated sector such as the financial sector, and to do so using senior talent. Faced with this situation, specialized consultants joined forces to provide appropriate solutions for each client in the challenge of facing business model transformation projects.
Our agile team of expert consultants
NUVIX has a specialized team of consultants in the financial sector with more than 20 years of experience in different functional areas.
Antonio Salido
CEO
"The bigger the challenge, the better we are at reinventing ourselves"
Javier Ferrer
Communication Consultant
"Specialization is key for deploying effective financial communication that turns our clients into solid and trusted brands"
Aline Baert
FINANCIAL CONSULTANT
"If there's one sector in constant transformation, that's the investment services sector. It's full of challenges but also of opportunities"
Ricardo Rodríguez
Business and people transformation consultant "People must be at the center of any process of change in an organization's business model"
Rocío Valero
Marketing and Communication "Going digital is much deeper than having a good website, or having a presence on social media"
This team enables us to offer a 360º vision to address the most necessary issues with both depth and professionalism.
Nuvix's consulting model is based on understanding the needs of our clients so we can offer the ideal and adequate solution. And how do we do it? NuvixContigo relies on the expertise of our consultants, who have more than 20 years of experience in this sector, its proven methodology, its capacity for speedy implementation as well as on carefully selected strategic partners to offer solutions that are in line with the reality of the company.
Nuvix is not a provider. Rather, it is the ideal partner because of its knowledge of the type of services available, the reality of the market and the needs of the different players in the financial industry.
Nuvix knows the reality of this industry, where new technologies, recent regulatory changes and the value of data have changed the rules of the game. Aware of the need for change, Nuvix offers transparent transformation services, implementing solutions that can adapt the business model to market demands. It makes use of new collaborative ways of working to enhance productivity, employee well-being and client satisfaction.
The human factor is key in NUVIX. Thus, NuvixContigo also seeks to embed ourselves in the structures of our clients, making them participants of the actions implemented for greater future autonomy of the teams, promoting integration, seeking to generate trust and peace of mind.
Its thoroughly tested methodology allows us to stay out our clients' side throughout the process, right from the crucial preliminary analysis to identify areas of improvement, through to advisory and the definition of solutions to specific problems that a company is often unable to tackle on its own due to a lack of resources, of an overall vision or of neutrality.
Nuvix offers personalized attention, case by case, working hand in hand with each client, providing tailor-made solutions for each entity.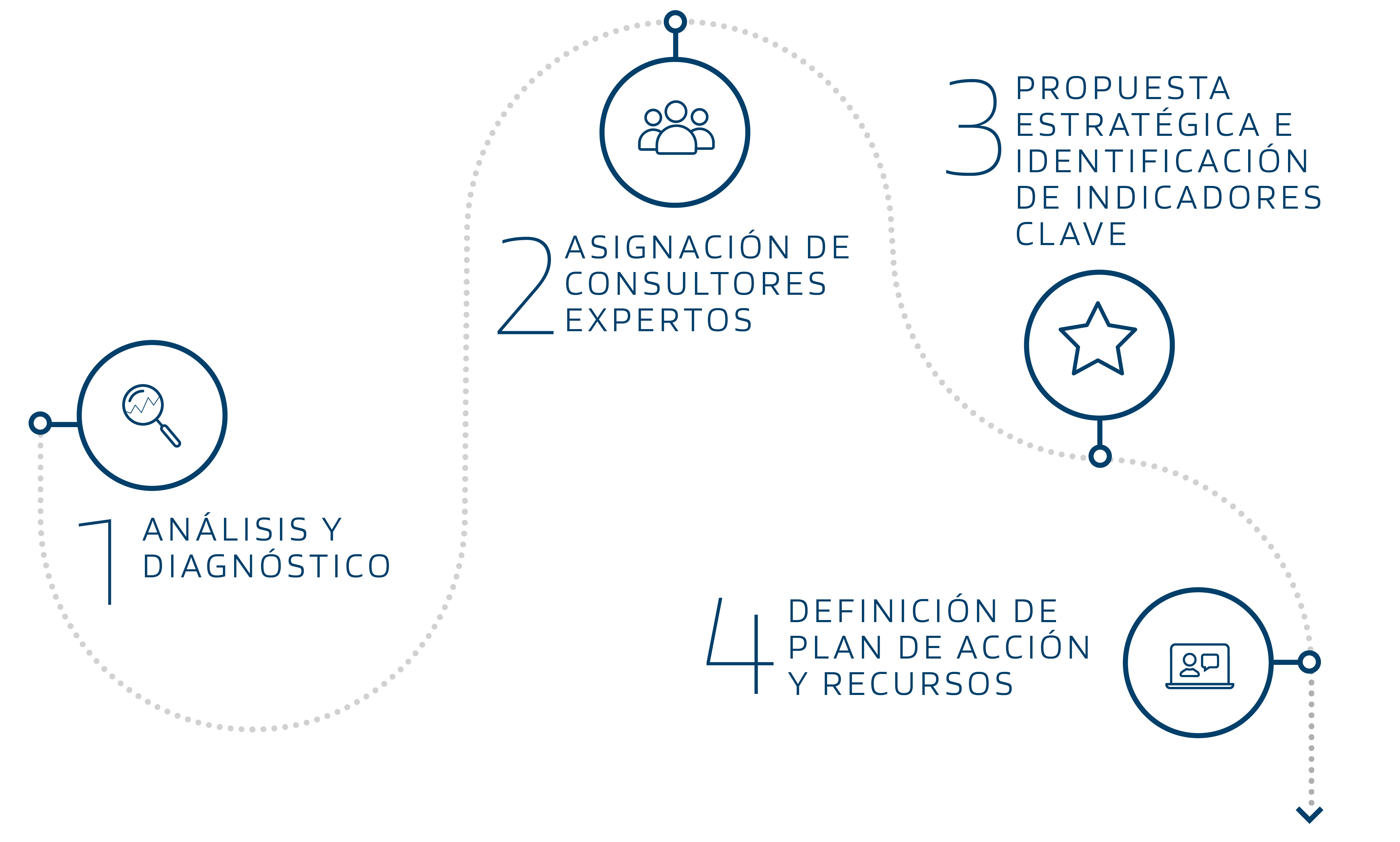 Specialization coupled with fully customized projects is our value proposition, all based on a deep understanding of each client's business model. We help clients to better structure their data by applying new technologies, developing comprehensive marketing and communication plans and training managers and employees in new ways of working. We listen to employees and customers through advanced customer and employee experience programs, resulting in increased loyalty for the company and improved satisfaction for employees and customers in their relationship with the company.

How can we help you?
Thank you for your interest in Nuvix. We will be delighted to fulfill your request. A member of our team will contact you.